Revues de
65958-04 / 65958-04A Batterie Harley Davidson Équivalent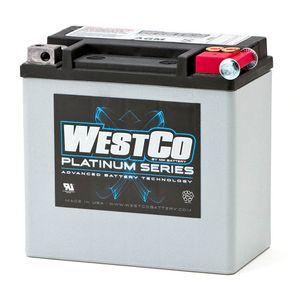 65958-04 / 65958-04A Batterie Harley Davidson Équivalent
Notre Prix: €122.31 comp. TVA

(4.8 / 5.0) Note Moyenne:
Total des Commentaires:14
Avis des Clients
Great service, the battery I originally wanted was out of stock and even advised an appropriate alternative which is so far great for my harley sportster. Starts first time.
5
GL - Leeds, United Kingdom -

Adapté à: Harley davidson Sportster superlow 1200 2018
Excellent product fast delivery and very helpful when you have made a mistake with you purchase could not fault the helpfulness and the service pleasure to deal with many thanks
5
CT - Shropshire, United Kingdom -

Adapté à: Harley davidson Sportster XL 1200 05
This is the first time I've tried this battery on my Harley and I was very happy to find it was very easy to fit and the two top and side screw connecting points on each the + & - terminals made it a lot easier for me to connect the cables from the bike and the needed cables for the extras I have fitted to my bike, like the new alarm I just fitted and the Oxford battery charger + & - connecting plug. I put the battery on charge first before fitting it to the bike and it only took a 10-minute charge to show green on the charger. A1 Battery a must. Happy biking Stewart
5
SA - LUTON, United Kingdom -

Adapté à: Harley Davidson XL Sportster C 1200 2009
Excellent battery better than any Harley Davidson battery
5
TS - N/A, United Kingdom -

Adapté à: Harley-Davidson Sportster 1200cc 2006
Excellant service. Product arrived as promised and was well packaged to protect against damage in transit.
5
I - Canterbury, United Kingdom -

Adapté à: Harley Davidson XL1200V 1200 64
Appears good quality,time will tell!!
5
kf - Brigg -

Adapté à: Harley Davidson. SPORTSTER CUSTOM 883 2006
This battery was recommended to me by a Harley parts specialist, and i am not disappointed. Great cranking power for my XR1200 and reasonably priced too. A very good replacement for the original factory fitted battery that was replaced
5
LF - Axminster -

Adapté à: Harley Davidson XR1200 1200cc 2009
Not the first time Ive fitted one of these batteries to one of my bikes...always first class performance
5
MPS - Cumbria -

Adapté à: Harley sportster 1200 2009
the battery was exactly as described, was easy to find the the right one for my bike from the list , the delivery was super fast . ment i was up and running the next day
4
mdj - London -

Adapté à: Harley davidson XL 883Lsportster 883cc 07
Good bit of kit, excellent delivery, had to put slightly longer bolt to make it fit
5
Pw - Umberleigh -

Adapté à: Harley Davidson Sportster 1200 C 1200 09
excellent product and superb delivery
5
IC - Walsall -

Adapté à: Yamaha xv1600 1600 2000
Battery appears to have the same capacity and performance as my original Harley one - time will tell if it lasts three years. However,unlike the original, the front terminal faces are not level with the front of the battery. If they were it would eliminate the brass spacer washers and the bolt would have more threads to screw into - I was very nervous of stripping the lead threads when tightening. This battery is used on my Buell 1125R which you don't list!
4
pete stroud - Oxford -

Battery appears to be of good quality, however, have given it four stars as at time of ordering, I believed the Cold Cranking Amps (CCA) to be 250, as stated in listing, however, info on Battery states this to be 220, battery works fine, though the stated 250 cca was a selling point for me, as I wanted as much cold starting power to turn over a big lump of a Harley as I could get....
4
David Prisk - Penzance -

Excellent turnaround time, thank you.
5
R G Goodall - Aberdeen -