Revues de
12N7-4A Varta Batterie De Moto 507 013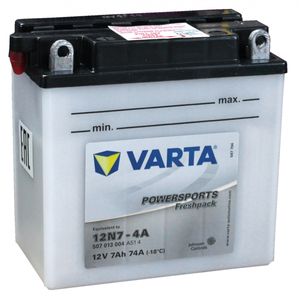 12N7-4A Varta Batterie De Moto 507 013
Notre Prix: €30.68 comp. TVA

(4.9 / 5.0) Note Moyenne:
Total des Commentaires:7
Avis des Clients
Just want to let you guys know that thi company is very professional and fast responsive to your needs. I highly recommend them. Cheers
5
cf - Somerset, United Kingdom -

Adapté à: Kymco 125
Good purchase only done side is yodel I had to waite a week for the battery as they left it at the wrong address
5
M - Weybridge, United Kingdom -

Adapté à: SYM 125xs 124cc 2011
Excellent service and value for money. Would recommend anyday and thus is the second battery I have bought and will contribute to buy.
5
MG - Rayleigh, United Kingdom -

Adapté à: Suzhou Gn125 2001
Excellent quality known brand battery
5
AH - Scarborough, United Kingdom -

Great price excellent service with top quality batteries I will defo use them again
5
jc - Chorley, United Kingdom -

ok
4
JS - Fareham -

Very good quality battery. staff exceptionally helpful. Delivery of item exceptional. Would recommend using this company
5
USER3363 -