Revues de
525 015 022 Varta Powersports Freshpack Batterie De Moto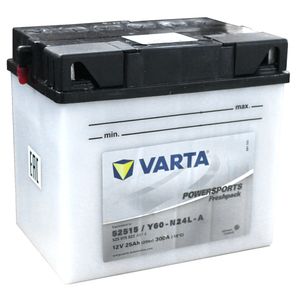 525 015 022 Varta Powersports Freshpack Batterie De Moto
Notre Prix: €72.11 comp. TVA

(4.7 / 5.0) Note Moyenne:
Total des Commentaires:3
Avis des Clients
Very Good!
5
PT - Weston-super-Mare -

Adapté à: BMW K1 1000cc 1989
very pleased with the battery bike started first time and running well. Quick response with delivery thank you.T.White.
5
TW - Surrey -

Adapté à: BMW K100rs 998cc
Battery arrived next day from ordering; it came dry packed - which I surely should have expected if I'd stopped to think about it. Getting the cells filled with acid was straightforward enough, bearing in mind I've never done it before. Doing it against the clock meant it was another day before the battery was ready to use. Value of the purchase was very good. NO COMPLAINTS AT ALL !
4
PB - Buckingham -

Adapté à: BMW R80RT 803 1979