Revues de
YT14B-4 Westco Batterie De Moto 12V 12Ah (12V14B-4)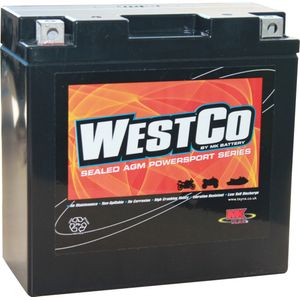 YT14B-4 Westco Batterie De Moto 12V 12Ah (12V14B-4)
Notre Prix: €84.37 comp. TVA

(4.8 / 5.0) Note Moyenne:
Total des Commentaires:43
Avis des Clients
Excellent.
5
sw - West Molesey -

Good value product and came charged and ready to use bonus
5
MB - Tipton -

Adapté à: Yamaha Fzs 1000 Fazer 986 2004
thank you
5
MB - Worcester -

thank you
5
MB - Worcester -

...
5
MBP - Suffolk -

Adapté à: Yamaha XVS Dragstat 1100 2000
Was sent the wrong battery initially. Called Tayna, no problems. The swapped the wrong battery with the correct one at my convenience. A little annoying but it worked out in the end. Would highly recommend Tayna and Westco batteries. The previous Westco battery lasted 7.5 years.
5
CC - Apo -

Adapté à: Yamaha FZ1 (Fazer) 1000cc 2005
I've never had a Westco battery but this one is excellent. The engine turns over and starts instantly. My XJR 1300 is now put away until the Spring except on Christmas Day when I start her up and run her on the centre-stand for half an hour. I am confident she will start first time as well. Tayna service is excellent too. I ordered the battery on a Friday morning just before 1000 and it arrived the following morning at just after 1200. Great work by Tayna and Yodel. st time then as well.
5
RB - Hertfordshire -

Adapté à: Yamaha XJR 1300 2001
Good Service quick delivery Second time of using this supplier no issues
4
MN - Mansfield -

Adapté à: Yamaha FJR 1300 2003
Very pleased
5
PG - Hayling Island -

Perfectly good battery at good price
5
BP - Bognor Regis -

Adapté à: Yamaha FJR1300AS 1300 2007
Fixed the starting problem by fitting a new battery
5
DP - Bristol -

Adapté à: Yamaha FJR 1300 1300 2007
I've bought batteries from Tayna before, and I will recommend them to anyone. The delivery is always super fast, and their prices take some beating
5
Stuart Pickering - Warrington -

Adapté à: Yamaha Bulldog BT 1100 1100 2004
I ordered at 1600 on a Friday ,battery delivered at 0730 the next morning".....you want faster than that? Invent a time machine. Excellent well done tayna
5
rob ambridge - Braintree -

Arrived quickly Bit fiddly to fit cos terms not the same as original and overall size different Apart from that cannot fault it
4
steve jones - Colchester -

Adapté à: Buell Xb12ss 1203 2006
battery spot on kicks motor ouer with ease and lots of spare power
5
Keith Edwards - Kendal -

Adapté à: yamaha bt 1100 bulldog 1100 2005
Third time I have ordered from Tayna - very fast delivery and very competitive pricing - will definitely use them in the future.
5
Mr P - Crawley -

Very quick. Thanks!
5
Black - Chippenham -

Adapté à: Yamaha Fazer 1000 2002
Very good battery, last one lasted 6 years. Holds a charge really well.
5
Billy Martin - Kings Lynn -

Adapté à: Yamaha Dragstar XS 1100 1100cc 04
Battery fitted about three weeks ago, so far no problems, My original battery wouldn't start the bike if left more than a couple days. NO such problems with the new battery. have left the bike for over a week and fired up first time.
5
Dev-vers - Stoke-on-Trent -

Adapté à: yamaha FJR1300 1300 2006
Delivered next day no problems at all Really pleased this is my second purchase both my Bikes now have your batteries
5
Alistair Hill - Harlow -

Adapté à: MZ Baghira 660 2004